After careful review, Greenbelt Alliance is pleased to endorse Carmel Partners' 1766 El Camino Real development project, in Burlingame. This proposal would turn what is currently a brownfield site into a multi-family infill development, meaning a development within areas that are already largely developed.
Located at a prominent gateway corner only a ½ mile to Millbrae Transit Center and with SamTrans bus stops at the project intersection, this is a perfect example of transit-oriented development. Additionally, the project boasts convenient access to shops and services at Burlingame Plaza Shopping Center and is right next to the Mills-Peninsula Medical Center. 
1766 El Camino Real is a great example of a transit-oriented, affordable, and sustainable development that will allow Burlingame to reach their housing goals and needs in a climate-smart way.
Sustainable Features
The project further prioritizes our climate SMART—Sustainable, Mixed, Affordable, Resilient, Transit-Oriented—criteria by building 320 parking stalls which is less than the city's minimum parking requirement. The developers plan to have 100% of these stalls EV-ready with 10% being Level-2 chargers, a faster and more reliable version. Carmel Partners is also prioritizing density and affordability by utilizing the California State density bonus, bringing the multifamily development to 311 units, 22 of which will be affordable.  
Carmel Partners has also taken strides to have on-site sustainability features. In addition to electric vehicle charging, there will be water-conserving landscaping throughout the project and streetscapes, as well as water-efficient plumbing, no gas hookups, and a stormwater treatment garden. In order to be resilient to the impacts of wildfire, 1766 El Camino Real will provide roof access for all four stairwells and increase the sprinkler design density and coverage of the building beyond the minimum requirements.
According to GreenTRIP—a free online tool created by Transform that models traffic and greenhouse gas impacts of residential projects in California—the 1766 El Camino Real project will result in: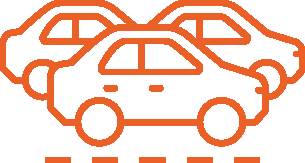 647 fewer miles driven every day compared to the San Mateo County average.
23% fewer GHG impacts every day compared to the San Mateo County average.
We are proud to support Carmel Partners in turning this project into reality. We hope its approval will inspire cities around the Bay Area to redouble their efforts to grow smartly.
---
Greenbelt Alliance's Climate SMART—Sustainable, Mixed, Affordable, Resilient, Transit-Oriented—Development Endorsement Program goals call for fully protecting the Bay Area's greenbelt, directing growth into our existing communities, and reducing greenhouse gas emissions in a way that equitably benefits all Bay Area residents. Our Endorsement Program provides support for projects that advance the right kind of development in the right places. By promoting climate SMART development, we can create thriving, resilient neighborhoods with ready access to transit and housing choices for all of the Bay Area's people.
Find out more about our Endorsement Program here. Feel free to contact our team for more information and support.