Greenbelt Alliance is excited to officially endorse the proposed 1178 Sonora Court by MidPen Housing in Sunnyvale. This infill project would provide 176, 100% affordable homes that our region desperately needs. 1178 Sonora Court is a prime example of the climate SMART development Sunnyvale needs in order to meet critical housing needs and create more climate resilience in the region. It also aligns with Greenbelt Alliance's Climate SMART Development Endorsement criteria for sustainable urban development.
The project site is located within the Lawrence Station Area and adjacent to the Lawrence Caltrain Station with potential to provide essential housing for local, essential workers. With its prime location, 1178 Sonora Court would play an important role in reducing greenhouse gas emissions (GHG) produced by driving, placing residents within walking distance of local shops and businesses. This in turn will help boost economic activity by increasing the customer base, something local businesses need while recovering from the impacts of COVID-19.
This 1.25 acre development will be all-electric, featuring onsite amenities like a community room, community kitchen, playground, and central courtyard. Community spaces like this are imperative to good development. This courtyard will welcome residents, neighbors, and community members to gather and explore.
According to GreenTRIP—a free online tool created by Transform that models traffic and greenhouse gas impacts of residential projects in California—The 1178 Sonora Court project will result in: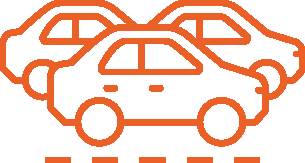 3,021 fewer miles driven according to the county average.
17% fewer greenhouse gas impacts according to the county average.
52% less parking use according to the county average.
The proposed project's proximity to existing infrastructure, affordability, and energy efficiency align with the City of Sunnyvale's goals and planning blueprints. With its sustainable and inclusive design, we believe 1178 Sonora Court will play an integral role in achieving the vibrant community all Sunnyvale residents deserve.
Due to its commitment to affordability, well-placed location, walkable design, and smart planning to implement infill housing, Greenbelt Alliance is proud to give 1178 Sonora Court our endorsement! We hope its approval will inspire communities around the Bay Area to redouble their efforts to grow smartly.
---
Greenbelt Alliance's Climate SMART—Sustainable, Mixed, Affordable, Resilient, Transit-Oriented— Development Endorsement Program goals call for fully protecting the Bay Area's greenbelt, directing growth within existing communities, reducing greenhouse gas emissions, and accomplishing both in a way that equitably benefits all Bay Area residents. Our Endorsement Program provides support for projects that advance the right kind of development in the right places. By promoting climate SMART development, we can create thriving, resilient neighborhoods with ready access to transit and housing choices for all of the Bay Area's people.
Find out more about our Endorsement Program here. Feel free to contact our team for more information and support.
Rendering: MidPen Housing