Greenbelt Alliance is pleased to officially endorse EAH Housing's 1 Hamilton Drive Project in Mill Valley. This project reimagines a 1.75-acre vacant lot owned by the City into 45 much-needed affordable, below-market-rate homes. 
In addition to increasing the housing stock and helping address the city's jobs-housing imbalance, 1 Hamilton Drive is an excellent example of our climate SMART—Sustainable, Mixed, Affordable, Resilient, Transit-Oriented—criteria in many ways.
Sustainable Features
In planning for on-site sustainable features, the development will be 100% electric, having on-site solar and energy storage with EV charging infrastructure. The project will also include resilient water infrastructure through a recycled water network, drought-resilient landscaping, low-flow plumbing, and rain gardens. 
Additionally, it is an excellent example of transit-oriented development and promotes alternative transportation methods. Not only does this project include onsite bike lockers, but it will also provide residents with transit passes helping to encourage a more bikeable and walkable Mill Valley. 
The proposed development is located less than a mile away from a shopping area and public transit and less than 2 miles from downtown, allowing residents to live close to where they work and shop. To further support a reduction in greenhouse gas emissions and vehicle miles traveled, the developers plan on incorporating other transportation demand management measures as the project progresses.
According to GreenTRIP—a free online tool created by TransForm that models traffic and greenhouse gas impacts of residential projects in California—the 1 Hamilton Drive Project will result in: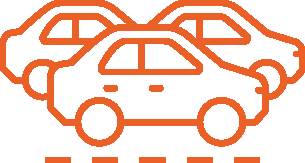 685 fewer miles driven daily compared to the Marin County average.
37% fewer GHG impacts daily compared to the Marin County average.
15% less parking use every day compared to the Marin County average. Plus: $360 in transportation savings for future residents.
We are thrilled to provide our support for EAH Housing's vision for this site and look forward to seeing this project turn into reality. We hope its approval will inspire more cities around the Bay Area to offer more affordable housing, in compliance with their Housing Elements and the state-mandated RHNA.
---
Greenbelt Alliance's Climate SMART—Sustainable, Mixed, Affordable, Resilient, Transit-Oriented— Development Endorsement Program goals call for fully protecting the Bay Area's greenbelt, directing growth within existing communities, reducing greenhouse gas emissions, and accomplishing both in a way that equitably benefits all Bay Area residents. Our Endorsement Program supports projects that advance the right kind of development in the right places. By promoting climate SMART development, we can create thriving, resilient neighborhoods with ready access to transit and housing choices for all of the Bay Area's people. Find out more about our Endorsement Program here. Feel free to contact our team for more information and support.
Header Photo: EAH Housing Rendering