Greenbelt Alliance is excited to officially endorse the Windy Hill Property Ventures proposed 608 Harbor Blvd Project located at the corner of Old County Rd. and Harbor Blvd, in downtown Belmont. The infill project—which means development within areas that are already largely developed—would transform a lot previously used as a gas station and car wash into 16 much-needed affordable homes at up to 80% average mean income (AMI).
This underutilized site would have the potential to provide essential housing for low-income families on the Peninsula. The project does not offer ground-floor retail but its close proximity to jobs, businesses, and transit make it a prime example of the climate SMART development Belmont needs in order to address the housing crisis in the region. Additionally, the project meets Greenbelt Alliance's Climate SMART Development Endorsement criteria for sustainable urban development.
The proposed project meets our transit-oriented development (TOD) goals, being only a short walk to Caltrain (0.8 Miles), a quarter of a mile from major SamTrans bus lines, and half a mile from the downtown village. This proximity plays an important role in reducing greenhouse gas emissions (GHG).
Overall, this .71 acre development poses a 5 story residential use building consisting of 103 studios, one, and two-bedroom apartments. It will also highlight an open space element, enhancing the beauty, psychological, and physical health of the community. The building infrastructure will adopt sustainable features such as drought-tolerant landscaping, all-electric appliances, and building to a LEED Silver equivalent to enhance and protect the area's urban environment. 
Reduced emissions
According to GreenTRIP—a free online tool created by Transform that models traffic and GHG impacts of residential projects in California—Windy Hill Property Ventures hopes to receive the GreenTrips Transform certification for this project. The 608 Harbor Blvd development will result in: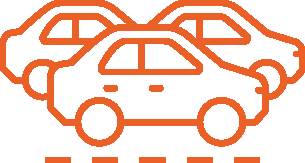 869 fewer miles driven according to the county average.
24% fewer greenhouse gas impacts according to the county average.
29% less parking use according to the county average.
The 608 Harbor Blvd project's closeness to existing infrastructure, affordability, and energy efficiency align with the City's goals and planning blueprints. It will play an integral role in achieving the vibrant community everyone deserves.
Due to its commitment to affordability, well-placed location, walkable design, and smart planning to implement infill housing, Greenbelt Alliance is proud to give the 608 Harbor Blvd Project our support to ensure the creation of homes and vibrant communities near jobs, retail, and transit. We hope its approval will inspire communities around the Bay Area to redouble their efforts to grow smartly.
---
Development Endorsement Program
Greenbelt Alliance's Climate SMART—Sustainable, Mixed, Affordable, Resilient, Transit-Oriented— Development Endorsement Program goals call for fully protecting the Bay Area's greenbelt, directing growth into our existing communities, reducing greenhouse gas emissions, and accomplishing both in a way that equitably benefits all Bay Area residents. Our Endorsement Program provides support for projects that advance the right kind of development in the right places. By promoting climate SMART development we can create thriving, resilient neighborhoods with ready access to transit and housing choices for all of the Bay Area's people. Find out more about our Endorsement Program here.
Of course, we're always here to help so feel free to contact our team for more information and support.