Update: We are thrilled to announce that Redwood City has approved the Sequoia Station Project!
Greenbelt Alliance was excited to conceptually endorse Sequoia Station in Redwood City, which provided our support for the project in its early stages.
This mixed-use development on over 12 acres by Lowe and Eden Housing will add 631 new homes to the Bay Area while also dedicating land for Caltrain rail line expansion to be redeveloped into neighborhood-serving retail, open space, and above-grade commercial office space. The residential portion of this development will allocate 20% of homes provided at below-market-rate. Lowe will also partner with Eden Housing to provide up to 223 very low and low-income homes, 50% of which will be two and three-bedroom family units—providing much-needed affordable housing in a region where prices have skyrocketed.
We are pleased to see that the project has a minimum average residential density of 125 units per acre, which will help maximize the potential of these sites well-located near jobs and transit. The project site is located directly adjacent to the local Caltrain station, even dedicating an acre of land to support Caltrain's new 2040 Business Plan which would support rail expansion, train electrification, and a new downtown train station. Secure bike parking spaces will be provided, as well as electric vehicle charging stations to encourage residents, employees, visitors, and guests to use a range of transit options. The developers are also proposing to move all vehicle parking below ground in order to allow for a safer, bike- and pedestrian-friendly center. This project also incentivizes alternative transportation modes by improving bike lanes and the aforementioned secure bike parking spaces. Sequoia Station is clearly making strides to reduce vehicle miles traveled and greenhouse gas emissions!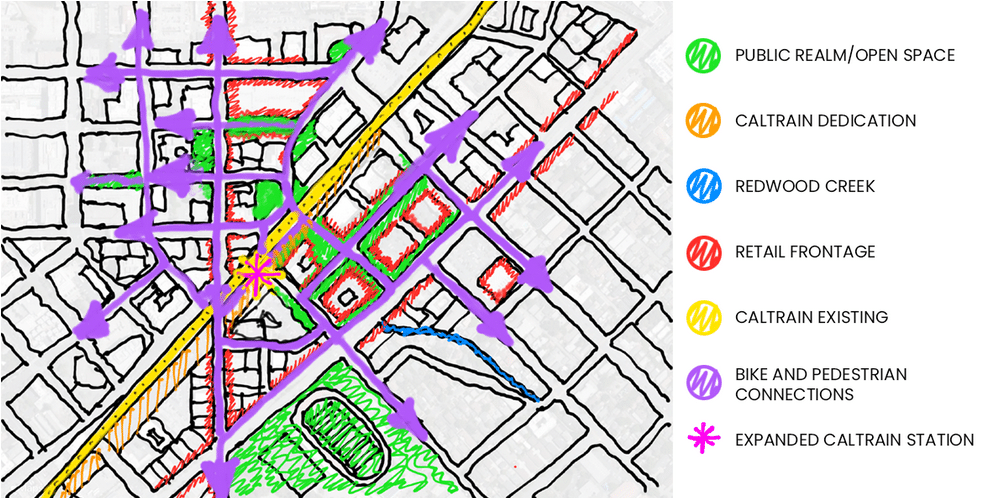 The primary site is a grocery-anchored, retail shopping center with surface parking, a gross underutilization of this land's potential as transit-oriented development. The space has the opportunity to be transformed into a vibrant mix of new housing, office, and retail, including public open space and a childcare facility. Overall, it supports the vision of Redwood City's El Camino Corridor Plan, which was adopted in 2017.
According to GreenTRIP—a free online tool created by Transform that models traffic and greenhouse gas impacts of residential projects in California—Sequoia Station will result in: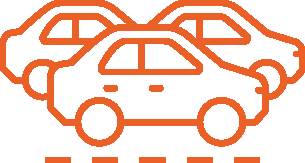 6,996 fewer miles driven according to the county average.
34% fewer greenhouse gas impacts according to the county average.
9% less parking use according to the county average.
Due to its commitment to affordability, well-placed location, walkable design, and smart planning to implement infill housing, Greenbelt Alliance is proud to give the Sequoia Station project our conceptual endorsement.
Greenbelt Alliance's Climate SMART—Sustainable, Mixed, Affordable, Resilient, Transit-Oriented— Development Endorsement Program goals call for fully protecting the Bay Area's greenbelt, directing growth into our existing communities, reducing greenhouse gas emissions, and accomplishing both in a way that equitably benefits all Bay Area residents. Our Endorsement Program provides support for projects that advance the right kind of development in the right places. By promoting climate-smart development we can create thriving, resilient neighborhoods with ready access to transit and housing choices for all of the Bay Area's people.

Learn more about sprawl threats around the Bay Area by downloading our At Risk report today. You can also find out more about our Endorsement Program here. Of course, we're always here to help so feel free to contact our team for more information and support.