Greenbelt Alliance is pleased to endorse Related Companies LP's Related Santa Clara Center, located in the heart of Silicon Valley. This development would transform a landfill and existing golf course into an urban gathering place to work, shop, and live, bringing 1,680 much-needed rental units, 10% of which will be below market rate for city workers and residents.
Related Santa Clara Center is a wonderful example of a mixed-use infill development. Not only will the proposed development bring urgently needed housing to Santa Clara but also shops and amenities for residents and community members to enjoy. Additionally, it will feature 25 acres of on-site open space and a neighboring 35-acre public park with both indoor and outdoor programming and events throughout the year.
This development also prioritizes our climate SMART—Sustainable, Mixed, Affordable, Resilient, Transit-Oriented—priorities in many ways. For example, the project will incorporate a recycled water network, solar, and energy storage with EV charging integration.
Related Santa Clara also places a large emphasis on being transit-oriented. The project promotes walkability and bike riding through pedestrian and cycling network improvements, including cycling lanes & trail network connecting Tomas Aquino Creek and Guadalupe trail networks. There will be enhanced mass transit stops, connecting shuttle service, and signal priority for buses. In addition, free transit passes and pre-tax commuter incentives will be offered to residents, and bike share and scooter share programs will be encouraged with designated parking. 
According to GreenTRIP—a free online tool created by TransForm that models traffic and greenhouse gas impacts of residential projects in California—the Related Santa Clara Center will result in: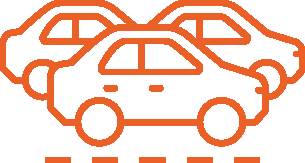 18,986 fewer miles driven daily compared to the Santa Clara County average.
33% fewer GHG impacts daily compared to the Santa Clara County average.
18% less parking use daily compared to the Santa Clara County average.
We believe that Related Santa Clara Center will not only help address the city's jobs-housing imbalance but will also promote a more environmentally conscious standard for future developments. We look forward to supporting Related Companies LP in their efforts to turn this project into reality.
---
Greenbelt Alliance's Climate SMART—Sustainable, Mixed, Affordable, Resilient, Transit-Oriented— Development Endorsement Program goals call for fully protecting the Bay Area's greenbelt, directing growth within existing communities, reducing greenhouse gas emissions, and accomplishing both in a way that equitably benefits all Bay Area residents. Our Endorsement Program supports projects that advance the right kind of development in the right places. By promoting climate SMART development, we can create thriving, resilient neighborhoods with ready access to transit and housing choices for all of the Bay Area's people. Find out more about our Endorsement Program here. Feel free to contact our team for more information and support.
Header Photo: Related Santa Clara Center website