Greenbelt Alliance is excited to officially endorse Carmel Partners' proposed 815 Old County Road residential community. This infill project would sit on a currently vacant lot and would be transformed into a livable and walkable community adjacent to transit. This development would provide 177 much-needed residential homes, 27 of which are affordable. Construction of this development would create an anticipated 183 jobs annually, in addition to a number of professional service and permanent jobs in Belmont. 815 Old County Road not only aligns with Greenbelt Alliance's Climate SMART Development Endorsement criteria for sustainable urban development, but it helps push Belmont closer to meeting the region's housing needs.
815 Old County Road sits less than ¼ mile (a 4-minute walk) to the Caltrain rail and bus transit at the Belmont station at Old County and Masonic Road. The development is a short 8-minute walk from the Belmont Village Center and a 5-minute drive to the Redwood Shores job center. Additionally, the developers have taken steps to encourage more sustainable forms of transportation through the installation of Electric Vehicle (EV) charging stations and 123 bike stalls.
Carmel Partners is targeting a transportation demand management (TDM) plan, which will be monitored annually, to help reduce overall project vehicle miles traveled (VMT) by 30%. Doubling the City's efforts of a 15% reduction, this plan would play an important role in reducing greenhouse gas emissions (GHG) given the project's adjacency to transit, locally serving retail, bicycle, and pedestrian-friendly design, unbundled parking, and more.
This 1.743-acre development will feature energy-efficient light fixtures, HVAC systems, and windows in addition to low-flow plumbing fixtures and water-efficient systems. The project landscaping will boast native, drought-tolerant plants, and construction will utilize local and green materials where possible. This development will also be seeking LEED certification based on the benefits of infill development near transit and services, energy efficiency, and other strategies to reduce the project's environmental footprint.
According to GreenTRIP—a free online tool created by Transform that models traffic and greenhouse gas impacts of residential projects in California—The 815 Old County Road project will result in: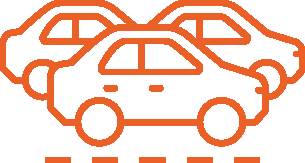 675 fewer miles driven according to the county average.
4% fewer greenhouse gas impacts according to the county average.
12% less parking use according to the county average.
The proposed project's proximity to existing infrastructure, commitment to affordability, and economic revival to surrounding areas aligns with the City of Belmont's goals and planning blueprints. With its sustainable and inclusive design, Greenbelt Alliance believes 815 Old County Road will play an integral role in achieving the vibrant community all Belmont residents deserve and we are proud to give this project our endorsement! We hope its approval will inspire communities around the Bay Area to redouble their efforts to grow smartly.
---
Greenbelt Alliance's Climate SMART—Sustainable, Mixed, Affordable, Resilient, Transit-Oriented— Development Endorsement Program goals call for fully protecting the Bay Area's greenbelt, directing growth within existing communities, reducing greenhouse gas emissions, and accomplishing both in a way that equitably benefits all Bay Area residents. Our Endorsement Program provides support for projects that advance the right kind of development in the right places. By promoting climate SMART development, we can create thriving, resilient neighborhoods with ready access to transit and housing choices for all of the Bay Area's people.
Find out more about our Endorsement Program here. Feel free to contact our team for more information and support.