After careful review, Greenbelt Alliance is excited to officially endorse the California College of the Arts (CCA) Campus Redevelopment project—also known as 5212 Broadway—by the Emerald Fund and Equity Community Builders in Oakland. The development team hopes to bring much-needed housing to the area and help meet the growing needs of the community. Take action to support the approval of this project here.
This 4-acre project would consist of 510 homes, 10% of which would be designated as below market rate (BMR). Incorporating affordable housing will contribute to meeting Oakland's Regional Housing Needs Allocation (RHNA) goals and diversify the housing options available to Oakland residents. 
The project also highlights sustainability throughout the plan. The proposed community will feature a 1.5-acre public park with the preservation of two nationally registered historic buildings. The CCA will incorporate all-electric and energy-efficient appliances, eliminate natural gas hookups, and sustainable flooring.
Transit and Mobility
The prime location of the CCA Campus Redevelopment project adds to its commitment to sustainability. The proposed development is a short .6-mile walk to the Rockridge BART station and lies on a major ACTransit bus corridor. In addition, many jobs and shops are within walking/biking distance. These factors will all contribute to a reduction in greenhouse gas emissions and vehicle miles traveled as more people will be able to walk, bike, or take public transportation to their work and other destinations.
According to GreenTRIP—a free online tool created by TransForm that models traffic and greenhouse gas impacts of residential projects in California—the CCA Campus Redevelopment Project will result in: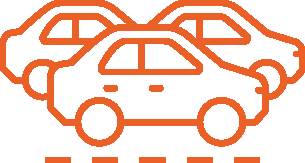 1834 fewer miles driven every day compared to the Alameda County average.
24% fewer GHG emissions impacts daily compared to the Alameda County average.
41% less parking use every day compared to the Alameda County average.
The proposed project's prime location, contribution to climate resilience, and commitment to dense and affordable housing will enable Oakland to grow smartly and serve as an example of prioritizing people and sustainability. Greenbelt Alliance believes the CCA Campus Redevelopment will play a pivotal role in reimagining a more resilient and inclusive Oakland for all residents to enjoy. We are proud to give this project our endorsement and hope its approval will inspire cities around the Bay Area to double down on their efforts to grow smartly.
---
Greenbelt Alliance's Climate SMART—Sustainable, Mixed, Affordable, Resilient, Transit-Oriented— Development Endorsement Program goals call for fully protecting the Bay Area's greenbelt, directing growth within existing communities, reducing greenhouse gas emissions, and accomplishing both in a way that equitably benefits all Bay Area residents. Our Endorsement Program supports projects that advance the right kind of development in the right places. By promoting climate SMART development, we can create thriving, resilient neighborhoods with ready access to transit and housing choices for all of the Bay Area's people. Find out more about our Endorsement Program here. Feel free to contact our team for more information and support.
Header Photo: Macky Lawn and Macky Hall Rendering