Update: following a public meeting that spanned two days, the Livermore City Council voted unanimously on May 25, 2021, to approve the 130-unit affordable housing community proposed for the downtown area by Eden Housing!
Greenbelt Alliance officially endorsed the Downtown Livermore Apartments located at the Southeast corner of the Railroad Avenue and L Street intersection. The infill project will provide 130, 100% affordable homes. Located in the urban downtown area only half a mile from the Livermore Train Station and within the immediate vicinity of four bus stops, the project will play an important role in reducing greenhouse gas emissions (GHG) produced by driving. This project is a prime example of the climate SMART development Livermore needs in order to meet our critical housing needs and create more climate resilience in the region and aligns with Greenbelt Alliance's Climate SMART Development Endorsement criteria for sustainable urban development.
With the approval of the project, this underutilized site can now provide essential housing for local healthcare workers, public safety personnel, school staff, hospitality employees, and employees of the downtown small businesses and restaurants. With its prime location, more residents will be within walking distance of local shops and businesses, boosting economic activity by increasing the local customer base. With Covid-19 still in our wake, this underutilized site will encourage economic growth and recovery in Livermore.
This 3.1 acre development poses two buildings with three and four stories. The community will feature a 24,000 sq. ft. public park with art programming and a public playground designed to GreenPoint Standards. Community spaces like this are imperative to good development. This park will welcome residents, neighbors, and community members to gather and explore. The community infrastructure will also utilize sustainable features aimed at energy and water-use efficiency through low-flow water fixtures, energy-efficient appliances, solar panels, and low-impact landscaping.
Climate Impact
According to GreenTRIP—a free online tool created by Transform that models traffic and greenhouse gas impacts of residential projects in California—The Downtown Livermore Apartments will result in: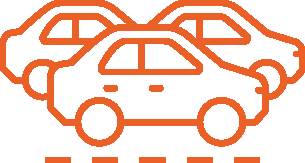 1,460 fewer miles driven according to the county average.
37% fewer greenhouse gas impacts according to the county average.
12% less parking use according to the county average.
The Downtown Livermore Apartments' proximity to existing infrastructure, affordability, and energy efficiency align with the City's goals and planning blueprints. It will play an integral role in achieving the vibrant community we all deserve.
Due to its commitment to affordability, well-placed location, walkable design, and smart planning to implement infill housing, Greenbelt Alliance is proud to give the Downtown Livermore Project our approval to ensure the creation of homes and vibrant communities near jobs, retail, and transit. We hope its approval will inspire communities around the Bay Area to redouble their efforts to grow smartly.
Greenbelt Alliance's Climate SMART—Sustainable, Mixed, Affordable, Resilient, Transit-Oriented— Development Endorsement Program goals call for fully protecting the Bay Area's greenbelt, directing growth into our existing communities, reducing greenhouse gas emissions, and accomplishing both in a way that equitably benefits all Bay Area residents. Our Endorsement Program provides support for projects that advance the right kind of development in the right places. By promoting climate-smart development we can create thriving, resilient neighborhoods with ready access to transit and housing choices for all of the Bay Area's people.
Find out more about our Endorsement Program here. Of course, we're always here to help so feel free to contact our team for more information and support.