Greenbelt Alliance is thrilled to endorse Charities Housing's proposed Montecito Family Apartments in Mountain View. We are happy to report that, on December 6, 2022, the City of Mountain View unanimously approved the project, meaning that what is currently a 12,000 sq. ft. office building will be transformed into 85 much-needed, 100% affordable homes for families in the area.
This project seeks to address the city's minimal supply of larger homes for low-income families and has dedicated half of the proposed unit count to 2 and 3-bedroom homes. In addition to boasting affordability, the Montecito Family Apartments would help the City make significant strides toward meeting its Regional Housing Needs Allocation (RHNA) goals.
The developers have also made sustainability a primary focus for their on-site features to ensure the long-term resilience of the project. Not only will the five-story project, located at 1265 Montecito Ave., be LEED Gold and Green Point rated, but it will also be all-electric with EV charging stations, stormwater drainage retention, and drought-tolerant landscaping with native plants. Through these efforts, this project will be a prime example of environmentally conscious development.
Additionally, the Montecito Family Apartments places a significant emphasis on being transit-oriented. The proposed development is located right next to multiple VTA bus routes (40 and 52) as well as nearby services and amenities provided in Bailey Park Shopping Center. Given its close proximity to transit, locally serving retail, bicycle, and pedestrian-friendly design, this development would play an essential role in reducing greenhouse gas emissions (GHGs) and contribute to the City of Mountain View's 2045 GHG emissions reduction target of 75% below 2005 levels.
According to GreenTRIP—a free online tool created by TransForm that models traffic and greenhouse gas impacts of residential projects in California—the Montecito Family Apartments will result in: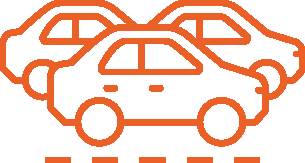 1,544 fewer miles driven daily compared to the Santa Clara County average.
56% fewer GHG emissions than Santa Clara County's average.
29% less parking use daily compared to the Santa Clara County average.
The Montecito Family Apartments' close proximity to existing infrastructure, affordability, and commitment to sustainability align with the City of Mountain View's goals and planning blueprints. With its environmentally conscious and inclusive design, we believe this project will play an integral role in achieving the vibrant community all Mountain View residents deserve. We are thrilled it now got the green light to move ahead.
---
Greenbelt Alliance's Climate SMART—Sustainable, Mixed, Affordable, Resilient, Transit-Oriented— Development Endorsement Program goals call for fully protecting the Bay Area's greenbelt, directing growth within existing communities, reducing greenhouse gas emissions, and accomplishing both in a way that equitably benefits all Bay Area residents. Our Endorsement Program supports projects that advance the right kind of development in the right places. By promoting climate SMART development, we can create thriving, resilient neighborhoods with ready access to transit and housing choices for all of the Bay Area's people. Find out more about our Endorsement Program here. Feel free to contact our team for more information and support.
Header Photo: Charities Housing