The park is indeed a great resource for our community, and also beyond. Approximately 40% of the park visitors are not Vacaville residents, but many visitors buy annual passes because they come so frequently! In fact, when my family first moved to the area (over 20 years ago), one of the first things we did was to buy an annual pass because we so enjoyed bringing our horses to the park for trail riding. — Hew Hesterman, Park Planner with the City of Vacaville
Lagoon Valley Park spans 314 acres, with an additional 700 acres of adjoining open spaces. It contains a variety of hiking and biking trails, a centuries-old historical house, Lagoon Lake for boating, an off-leash dog park, and a disc golf course. Lagoon Valley also provides critical wetland habitat for wildlife that can be seen in the park, including grazing deer and various bird species such as wild geese. Lagoon Valley Conservancy works with other open space groups to protect the lower portion of Lagoon Valley from development.
Park History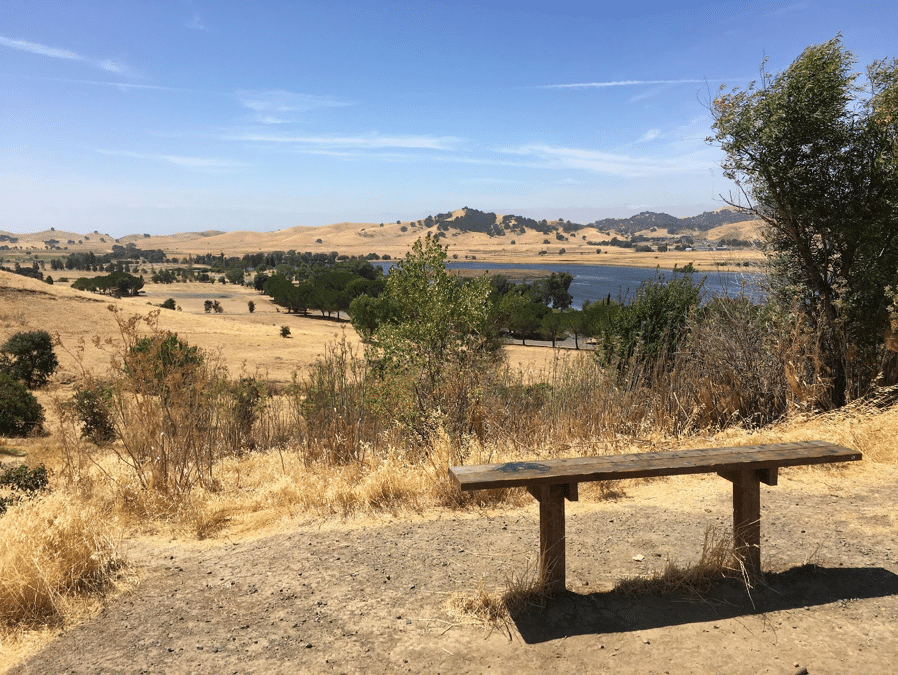 Lagoon Valley Park holds a significant historical monument: The Peña Adobe. This ancient mud brick building, erected in 1842, is the former home of the Peña family. After migrating from New Mexico, the Peñas were one of the first pioneering families to settle in Solano County. Prior to the pioneering and gold rush years, it is important to remember that much of this land was inhabited by Native Americans who were reportedly pushed out by Catholic Missionaries in the early 1800s.
In 1841, the Peña and the Vaca families arrived in Sonoma to meet General Mariano Vallejo, who agreed to give them a large swath of fertile land encompassing Lagoon Valley, as long as they agreed to build homes, plant trees and pasture livestock. In 1850 the Vaca family sold much of their land to William McDaniel and demanded that one square mile be set aside to become the town of Vacaville. Although decades later the Vaca family's adobe fell down in an earthquake, the Peña family's adobe remained in the family until 1957, when it became a part of the Vacaville city parks. The Adobe and the 1.5 acres surrounding it was donated to the City of Vacaville in 1961 from the Solano County Historical Society. The City of Vacaville has gradually acquired the land for the park and adjoining open spaces.
Thanks to the Peña Adobe Historical Society, founded in 2004, the Peña Adobe has been preserved and is open to visitors on the first Saturday of every month. The Society also organizes various educational and cultural events for the community. Details for upcoming events can be found here.
Lagoon Valley Highlights
The beautiful Lagoon Lake offers visitors numerous recreational opportunities. Near the parking lot, a grassy area with picnic benches looking out onto the water is the ideal spot for daytime barbecues, birthday parties, or simply enjoying the fresh air. Tracing the shore there is also a 2.5-mile path that is perfect for a flat hike or run, with scenic views of the lake on one side and green or golden hills (depending on the season) on the other. Finally, boaters are welcome to take non-motorized boats out on the water to explore.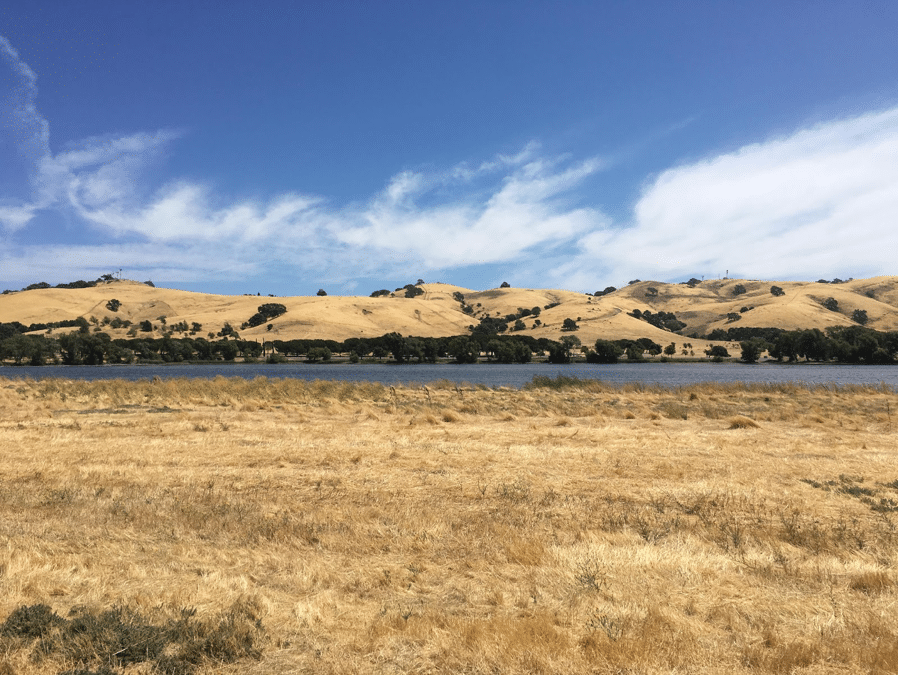 Opportunities and Improvements
According to a Regional Park Needs Assessment published by the Solano County Department of Resource Management in December 2015, Lagoon Valley Park could benefit from the following improvements which could be coordinated and funded by a potential countywide park and open space district:
Rehabilitation of the paving throughout the park.
Construction of an entrance kiosk.
Signage at a projected cost of $1 million.
Park Details
Location: The Park is located off of I-80 in Vacaville at 1 Pena Adobe Road, Vacaville CA.
Hours: Open daily from 30 minutes after sunrise to 30 minutes after sunset. The vehicle gate is opened daily at 7:30 a.m.
Fees: An entrance pass or permit is required for all vehicles. Hikers, bicyclists, and equestrians can enter with no charge. There is a $3 entrance/parking fee.
Phone number: 707-469-4020