Greenbelt Alliance is excited to officially endorse the Greentree Project in Vacaville, which envisions the complete transformation of a local defunct golf course into more than 1,000 badly needed new homes.
"The Greentree Project is a classic infill, mixed-use development on about 185 acres in Northeast Vacaville. The proposal is to transform what was a golf course into a really vibrant, mixed-use community", explained Erin Morris, Vacaville's Director of Community Development and one of the leads in the process. "When we talk about workforce housing, we're talking about attached, two and three-story townhomes, condos, flats, apartments. The kind of housing that would be very appealing to people working in the biotech industry, and a kind of housing that we just don't have a lot of here in Vacaville". Morris was honored as a Hidden Hero of the Greenbelt in 2022. (Learn more about her story)
With housing prices skyrocketing across the region and the likelihood of significant job growth in the area over the next decade—especially in the biotech industry—, we applaud the developer's decision to pursue a plan that envisions the creation of a comprehensive, mixed-use project that blends commercial elements and community-serving retail with both senior and multi-family workforce housing.
"For Vacaville, I feel like my mission is to help this city diversify its housing for the betterment of both existing workers that come here from out of the area, but also the betterment of our existing businesses that are looking for people to work at these great jobs," said Morris about her work in Vacaville.
In addition to the affordability benefits that come with increasing the city's housing supply, the proposal also offers significant environmental benefits and amenities to both new and existing residents of Vacaville. This includes dozens of acres of parks and open space, as well as new trail networks. The project is also all-electric, utilizing no fossil fuel-based energy sources and allowing for a significant reduction of greenhouse gas emissions.
Finally, the Greentree Project includes a comprehensive complete streets plan, incorporating wide sidewalks and bicycle lanes to encourage sustainable modes of transportation and reduce Vehicles Miles Travelled.
According to GreenTRIP—a free online tool created by TransForm that models traffic and greenhouse gas impacts of residential projects in California—the Montecito Family Apartments will result in: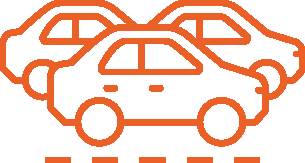 7,663 fewer miles driven daily compared to the Solano County average.
19% fewer GHG impacts daily compared to the Solano County average.
13% less parking use daily compared to the Solano County average.
+
$516 in transportation savings for future residents.
Greentree's close proximity to a significant new jobs hub, as well as its commitment to providing multi-family workforce housing and environmental benefits, makes it an exciting proposal for the area. We believe that Greentree and projects like it will play a pivotal role in reimagining a more climate-resilient and inclusive Vacaville for all residents, and are proud to give it our endorsement. We hope our approval will help expedite the process of turning this vision into reality.
---
Greenbelt Alliance's Climate SMART—Sustainable, Mixed, Affordable, Resilient, Transit-Oriented— Development Endorsement Program goals call for fully protecting the Bay Area's greenbelt, directing growth within existing communities, reducing greenhouse gas emissions, and accomplishing both in a way that equitably benefits all Bay Area residents. Our Endorsement Program supports projects that advance the right kind of development in the right places. By promoting climate SMART development, we can create thriving, resilient neighborhoods with ready access to transit and housing choices for all of the Bay Area's people. Find out more about our Endorsement Program here. Feel free to contact our team for more information and support.
Header Photo: Joshua Izenberg/Greenbelt Alliance