What Is At Risk: The Bay Area Greenbelt?
At Risk: The Bay Area Greenbelt is the definitive research on the farms, ranches, and natural areas at risk of being lost forever to sprawl development.
It brings to light—out of the depths of planning documents—what the region's future could hold if we do not stop sprawl.
"The San Francisco Bay Area's natural lands provide fresh water, wildlife habitat, and protection against the effects of climate change. Defending these lands from being consumed is vital. Greenbelt Alliance's work on forward-thinking and creative policies to save these places is critical to the future of the Bay Area." Terry Tamminen, CEO – Leonardo DiCaprio Foundation
Across the Bay Area, the land at risk covers about 458 square miles—that's 10 times the size of San Francisco. One of these vital landscapes is San Jose's Coyote Valley. Watch to learn more and sign the petition to stop development in Coyote Valley.
293,100 acres of farms, ranches, and natural lands are at risk of development in the next 30 years. Of that land, 63,500 acres are likely to be consumed in the next 10 years.
These lands are at risk, but there's still time to speak up and save them.
Download At Risk GIS Data below
Food, water, and wildlife all depend on it
Learn how protecting the greenbelt pays off
The social and environmental costs
FIGHTING FOR THE GREENBELT
These local champions are stopping sprawl development from consuming our farms, ranches, and natural lands.
Read their stories in At Risk and join the fight.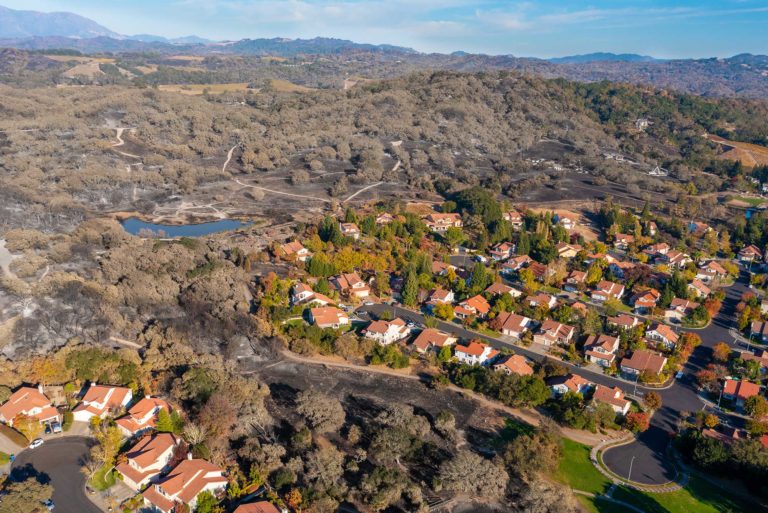 The Bay Area is at a tipping point in its relationship to wildfire. There is huge potential for the region, and other places across the Western US, to accelerate greenbelts as critical land-use tools to bolster wildfire resilience.

Coyote Valley plays a crucial role in recharging the San Jose's groundwater resources. It's incredibly important to protect this piece of essential green infrastructure from potential contamination.

Over six years, we cut the region's land at risk of development by 20%. But in the hottest housing market in decades, are the Bay Area's growth policies and plans still stopping sprawl? We have the answer.